Heat escaping through the roof melts the snow unevenly, leaving a frozen ring around the outside perimeter roof eaves. The melting snow runoff continues to freeze at the bottom of the roof forming a dam that continually grows as more water freezes on top of the existing ice. Melt water from the roof builds up behind the ice dam and flows under shingles and into your house.
One popular method to stop leaks from ice dams is to point a box fan at the underside of the roof, from the attic near the leak. This will often times remove enough heat from the roof surface to instantly freeze the water leaking in. You may need to open an attic vent or find another way to supply cooler air to your addict if the previous method does not work.
You should keep an eye out for Ice Dams anytime you see icicles forming along the edge of your roof. This is a good indication your gutters are full of ice and ice dams are on the way. You can buy long handled aluminum rakes, some with wheels, to help reach up and remove the ice dams. It's not recommended to salt your roof or attempt to remove ice dams by standing above them on the roof.
One clever solution is to fill panty hose with ice salt and lay them vertically acrossed the ice dams. This will eventually melt down through the ice and create a channel for the water to flow off the roof during it's melting phases.
Great Clip from a News Crew in Maine about Ice Dams: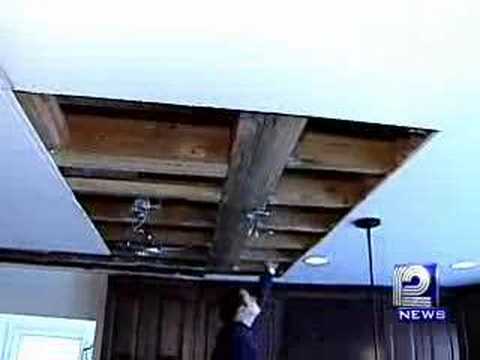 ---
Crazy Inflatable Ice Dam Removal and Prevention: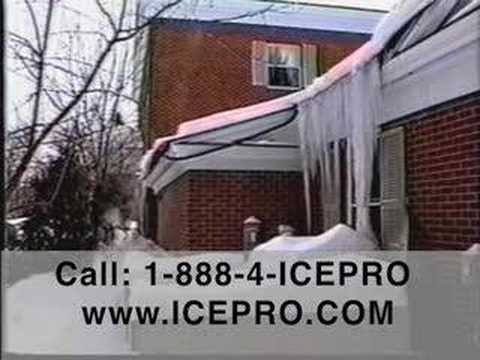 ---
The Hard Way: Guy Beats Crap Out of His Roof While Listening to NPR: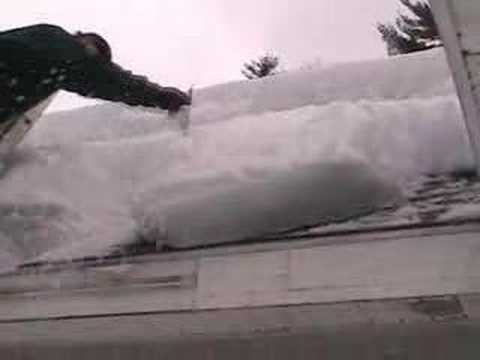 Related posts: